LaCie Rikiki USB 3.0 1TB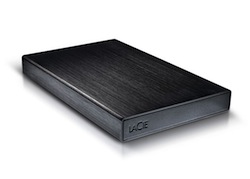 LaCie Rikiki USB 3.0

The World's Smallest USB 3.0 Mobile Drive.
Ultra–small
Ultra–fast USB 3.0 performance
Huge capacity up to 1.5TB
Tough aluminum casing





Ultra–Small with Tough Aluminum Casing
The LaCie Rikiki USB 3.0 combines the fastest interface on the market with perfect portability. The tough aluminum casing combines form and function; it withstands bumps and jolts, but its sophisticated style sets it apart from other mobile hard drives.
Ultra–Fast USB 3.0 and Huge Capacity
With interface speeds up to 5Gb/s and capacities available up to 1TB, the LaCie Rikiki USB 3.0 offers desktop-sized storage in a pocket-sized product. Best of all, it's backward-compatible with USB 2.0, which means connectivity is never an issue.
LaCie Software Suite for PC and Mac®
Designed to be intuitive and user-friendly, the Rikiki USB 3.0 comes with LaCie's Software Suite to ensure seamless setup and backup support for Mac or PC. Additionally, the Rikiki USB 3.0 comes with 10GB of Wuala online storage, so you can securely store and share files online.