Western Digital Caviar blue 320Gb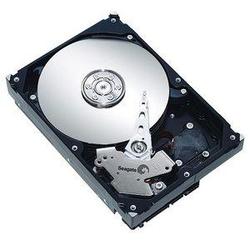 Cool,quiet and fast. WD Caviar Blue drives offer superior performance and reliability,making them ideal for business and family desktops.
Product Features
Ultra cool and quiet
Keeping the drive cool enhances reliability. WD continues to develop new and innovative ways to keep drives cool while they are operating which helps protect the drive and the data stored on it.

NoTouch ramp load technology
The recording head never touches the disk media ensuring significantly less wear to the recording head and media as well as better drive protection in transit.

IntelliSeek
Calculates optimum seek speeds to lower power consumption,noise and vibration.

ShockGuard
Instantaneously protects the hard drive against damage from bumps and vibrations while it is running. This technology enables WD Caviar drives to achieve industry-leading shock specifications.